Temat: Neo6502 / AgonLight 65X
Bulgarian Olimex manufacturer of ARM singleboard computers similar to RaspberryPi also AgonLight2 Z80 hobby computer is developing 30Euro 6502 computer called NEO6502.
He want use RP2040 for graphics, sound and i/o key/mouse and disk.
Here is blog:
https://olimex.wordpress.com/2023/04/21 … r-project/
Here is how AgonLight2(z80) looks like: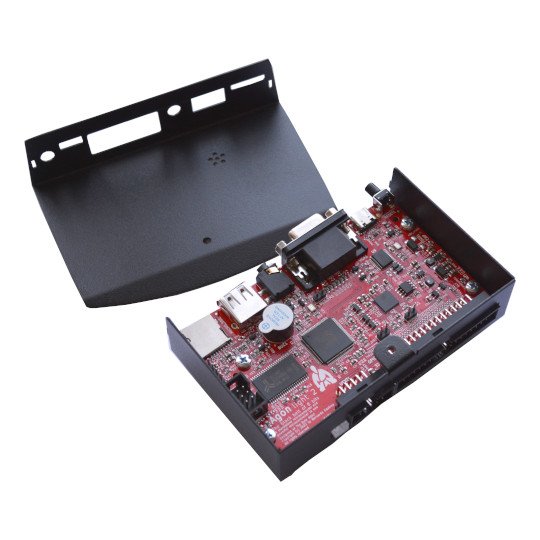 Website:
https://www.olimex.com/
Some specs:
- real 6502 processor.
- 264kb RAM on RP2040.
- W65C02 from WDC can be overclocked up to 16Mhz also slow mode 1-2mhz
- DVI/HDMI so that you can connect it to your home TV or modern monitor.
- support for a modern USB keyboard
- PSG sound synthesizer like the popular C64 SID
- the power supply should be via a USB-C
- UEXT connector with modern interfaces like UART, I2C, SPI.
- disk storage for code.
- the 6502 bus should be available on a slot/connector(cartridge) so that additional hardware can be easily added on
- 2MB of external SPI flash to hold the firmware (firmware/OS/BASIC)
Maybe we can suggest/modding RP2040 firmware:
- use pokey instead of SID (or external UEXT card)
- use ANTIC/GTIA or VBXE type of emulation (or external UEXT)
- somehow port Altirra or ATARI OS/BASIC to boot from flash
- 2x ATARI joystick
To have 14mhz 30Euro hybrid ATARI/NEO6502
Or we can just port games from ATARI 800.
Or connect it to cartridge port use as turbocard/graphics card.
Ostatnio edytowany przez Matej (2023-04-30 16:46:20)
^Elanek
7x130XE + 3xAtari Falcon030 + 1xTT03 + 2xST-ATX